4.5*
I've come to accept the fact that the Chaos series will never be like Kristen Ashley's older books from her other series. If I wanted laughs and riotous chases I'd go pick up a Rock Chick or a Dream Man book. If I wanted a little mystery, suspense and danger I'd head over to the 'Burg or to Carnal. But Chaos is not those. Or maybe Chaos is all those, but in varying doses.
You see, Chaos, for me, is about family - the members, their blood, and their circle of trust. This series, so far, is relationship-centered; so much so that the plot and supporting characters take a backseat. I don't know if I'd have loved [b:Fire Inside|17257990|Fire Inside (Chaos, #2)|Kristen Ashley|https://d202m5krfqbpi5.cloudfront.net/books/1366902537s/17257990.jpg|23852412] as much as I did if I were reading it as a KA-virgin. I might point out that the story was pretty uneventful, or I might not see what's special about Lanie and Hop. But I read this, first and foremost, as someone who loves Kristen Ashley's proven and unwavering formula of sweet romance, badass heroes, delightfully sexy scenes and cheesy swoon-worthy dialogues. Secondly, I read this as someone who has emotionally invested herself in Kristen Ashley's characters. So, imagine me happily reading along and then someone from a previous book is mentioned or is included in a scene. Internally, I was bouncing and excitedly yelling,
"Omigod! It's (insert character's name here)!"
Someone who's new to KA will feel indifference, or curiosity at most. But for us KA addicts? We're over the moon. How the lives of her different characters are interwoven is part of her stories' appeal.
Our heroine, Lanie, is no stranger to Chaos. In fact, she was an important character in Motorcycle Man, being best friends with Tyra and also being the unfortunate woman who lost her fiancé to a bullet wound brought on by a Russian mob leader and who almost died herself. Eight years later, she's still haunted by that tragic event and her guilt for involving Tyra and Chaos. But above all, she can't get past her heartache from losing the love of her life and discovering that he didn't protect her the way he should have had. So she swore off love and commitment. There's just too much to lose. But one day she decided to proposition the handsome Hop on a whim. What she wants is a sexy romp for one night, no strings attached. Hop knows he shouldn't, but who could resist the classy, beautiful, and crazy Lanie? No complications? Yeah, right. Things were about to get really complicated.
Hop is a Chaos brother whom we first met in Motorcycle Man. While he wasn't depicted as a saint back then I didn't really care enough about him to be affected by his misbehavior. What I didn't expect was for him to get his own book. What I also didn't expect was that he'd turn out to be one of my favourite KA heroes. EVER. If you know my hero preference you'd know that I love my badass alpha males. But I don't want them to be actually BAD and devoid of a moral compass, you know? So I don't care if this motorcycle club and its members are unrealistic. For me,
it works.
And Hop?
He's everything I never imagined him to be.
*dreamy sigh*
Acceptance, compromise, and forgiveness are central and recurring themes we find throughout the book. Overall, I thought it was a heartwarming story about second chances and possibilities. It's about letting people in and taking risks. It's about family and loyalty. I can't pinpoint one thing I didn't like about this book, except for the minor issue that it wasn't long enough. I may never be able to rationalize my love for it, but for now, I just know that I enjoyed it immensely.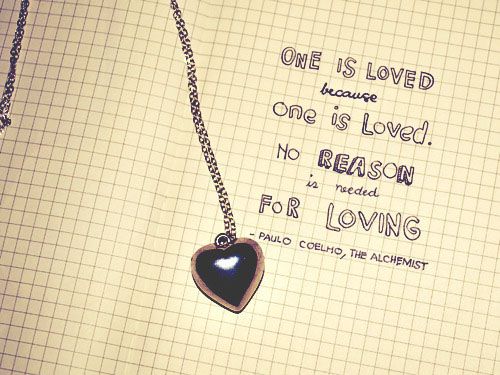 I just do. Okay? OKAY?
P.S. I took out .5 stars because there was no way I could write this review objectively =p
This review copy was provided through a special promo by Forever (Grand Central Publishing) and Netgalley.